a bit about
Canadian born Justine Bennett was raised in the remote mountains of British Columbia. Her young life was spent listening to the folk songbirds of her mother's generation. In her early 20's she moved to California, learning to play guitar while busking on the streets of San Francisco. There's something vintage in Justine's voice that transports her audience back to a smokey '60s Greenwich Village cafe. Honest & raw, the imagery in her songs reflects feelings of freedom, love & the longing to find a way back home.  
Following her move to Los Angeles in 2009, Justine has collaborated with some of LA's greatest talents including fellow Canadian Adam Cohen (the late Leonard Cohen's son). Being no stranger to the music of the '60s, she can most recently be seen performing in the new Netflix documentary "Echo in the Canyon" starring Jakob Dylan, Cat Power & Tom Petty. Her music has also been featured on-screen in the movie "Ride" starring Helen Hunt and in shows including "One Tree Hill", "Pretty Little Liars" & "Valley of the Boom."  
For her forthcoming EP "For All of Time", she enlisted the help of producer Gus Seyffert (Bedouine, Roger Waters). Known as "the tape guy" of Los Angeles, Gus is a master at creating that sonically warm analog sound that embraces the past while still staying current & modern. Together they have captured this new collection of tunes in their truest form with raw lushness and soaring psych-folk arrangements.  
Fans of Joni Mitchell, Bedouine, Nick Drake & Karen Dalton are sure to resonate with these new works. Her single "Before I Die" comes out on February 12.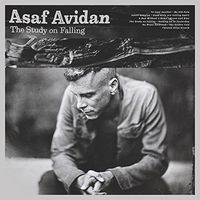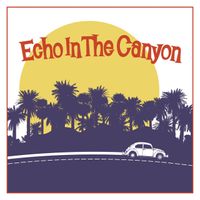 Jakob Dylan- Echo in the Canyon- Background Vocals
Adam Cohen- Live & Touring- Background Vocals & multi-instrumentalist
Anderson East-Flowers of the Broken Hearted- Background vocals
Tom Freund- Live & Recorded- Background Vocals
Shane Alexander- Live & Recorded- Background Vocals
Liz Phair- Background Vocals
Jenny Van West- Happiness to Burn- Background Vocals
Josh Krajcik- Fairy Tale of New York- Background Vocals
James Eleganz- The only one- Background Vocals
Oren Lavie- Big Bad Wolf- Background Vocals
Jamie Drake- Live & Recorded- Background Vocals
Jay Nash- Diamonds and Blood- Background vocals
Allstar Weekend-Here with me-Background Vocals
Orion Lietzi-Background Vocals
 
Valley of the Boom - No Scrubs - Nat Geo
Valley of the Boom - Something in the Way - Nat Geo
Ride (Starring Helen Hunt) - Sayin Hey
One Tree Hill - Carry me - CW
Pretty Little LIars - I'll take you - ABC
The Real World - I miss you/America - MTV
Kourtney & Kim take NY- I miss you- E Channel
Teen Mom - Carry Me - MTV
"Justine is a timeless artist.  Her voice is sublime and her songwriting is classic and new all at once.  Having worked with Justine on several projects I can say what a pleasure she is to work with. Her music is a beautiful addition to the storytelling landscape".  - Helen Hunt - Actor & Filmmaker
session vocalist
"Justine Bennett is the best session vocalist I've worked with in LA. So fast, a wonderful imagination for writing her own parts, great vibe, and such a fantastic tone for blending and using upfront. I could not recommend her highly enough!"
Chris Seefried - Producer (Fitz & The Tantrums, The Kooks, Trombone Shorty)
Producers Justine has worked with:
Glen Ballard (Micheal Jackson, Alanis Morisette)
Andy Slater (Fiona Apple, Cat Power, Echo In the Canyon)
Tony Mangurian (Bob Dylan, Willie Nelson)
Jason Carmer (Kimya Dawson, The Donnas)
Scott Campbell (Stevie Nicks)
Alex Ebert (Edward Sharpe)